Recommendations
Dr. Juergen Erbeldinger
CEO Partake AG
Robinson ist ein äußert zuverlässiger Berater, der sich durch Eigenständigkeit und Kreativität auszeichnet. Seine fachlichen Fähigkeiten und Kenntnisse sind auch deshalb besonders wertvoll, weil er über ausgeprägte Empathie und großes Einfühlungsvermögen verfügt. Hervorzuheben sind seine Know How und seine Erfahrung was China und die chinesische Kultur angeht.
Matthew Chak
Senior Account Manager at Imagination Hong Kong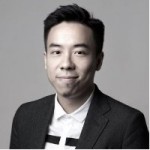 I am so glad that I had chances to work with Rob. He's great at what he does, proactive, helpful, trustworthy and articulate. I enjoyed the experience of working with him and look forward to the next projects!
David Ben Kay
Owner / Curator at Yuanfen New Media Art Space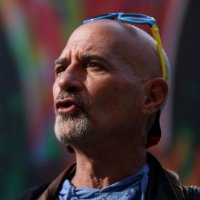 Robinson is what I refer to as an "accidental artist." He came into my gallery and showed me his work, which he characterized in technical terms as "dome" videos and still photos. It was art. I'm quite sure Robinson will be on the cutting edge of dome productions — whether done for commercial purposes or for purely artistic ones. It was and remains a delight to work with Robinson and see his development and evolution, both from the technical side as well as from the artistic side. Please do not hesitate to contact me directly if you have any questions.
David Ben Kay

Rudie Filon
1st Secretary Development & Cooperation at European Commission Delegation Beijing PR China
 I first got to know Robinson Steinke as a candidate for the 3rd EU-China Managers Exchange & Training Programme, one of the cooperation projects I was responsible for in the EU Delegation in Beijing at that time. Robinson impressed me first and foremost by his sound professional knowledge and his strong determination to succeed in the challenging Chinese market. Later on, as a METP3 participant, Robinson proved to be bright, hardworking, highly motivated and overall a good role model for his fellow trainees. I understand that after his training Robinson went back to Germany but has now returned to China to set up his company there. He deserves to succeed in this and I would recommend him as a trustworthy business partner.
Stefan Hell
Team Leader at EU-China Managers Exchange and Training Programme (METP)
I worked with Robinson in the EU-China Managers Exchange and Training Programme (METP) in 2010-11. His task as "senior international short-term expert" was to handle all production and design aspects of the METP Book, a high-quality collection of articles, testimonials, photos and data of the METP. Robinson did an outstanding job in transforming ideas into tangible results. He was particularly good in his role as interface between the international project environment and Chinese design firms. Robinson worked very hard to ensure we meet the deadlines and remained focused and good-spirited throughout. I highly recommend Robinson for tasks in the area of design, project management and media, particularly when the work involves cooperation of Chinese and foreign partners.
Johannes Fleischle
Human Resources Development Expert at EU-China Managers Exchange and Training Programme (METP)
Mr. Steinke was a participant in the Third Intake of the EU-China Managers Exchange and Training Programme, China, from October 2008 to July 2009.
The EU-China Managers Exchange and Training Programme (METP), launched in July 2006, is a five-year intergovernmental cooperation project between the EU and China in the field of international trade.
Built within the dynamic context of continuously developing relations between the EU and China, the programme will enhance business expertise by developing European and Chinese human resources.
Over the course of the duration of the programme, I had ample opportunity to assess Mr. Steinke's intellectual and managerial abilities. Throughout the Intercultural Training and the tailor-made METP Business Programme, dozens of study tours, company visits and METP Management Forums he always had intelligent, thought-provoking comments and presented them in clear, precise form. Not only were his observations always analytically sound, but they contributed greatly to the training in so far as he provoked further reflection upon topics on Chinese economy and management of Chinese companies that needed to be emphasized. His class participation was always superb and he was an extremely promising programme participant – highly motivated, persistent, and intelligent. It has been a joy and a privilege to have him in my class.
Mr. Steinke's personal qualities match his intellectual qualities. I have found Robinson Steinke to possess all of the qualities required to excel in virtually any environment – maturity, seriousness, impeccable respect for fellow participants, dedication, and a positive outlook. Most importantly, I believe Mr. Steinke to be an individual of impeccable integrity – highly suited to a position of leadership and responsibility in an European or Chinese company.
It is obvious to me that Robinson Steinke is an extremely capable professional who is ready to assume managerial and supervisory responsibilities. He has my strongest recommendation. I believe that he will be a tremendous asset to your institution.
Tony Ngai
General Manager – Production and Technical Service at Salon Films(H.K.)Ltd
I met Robinson few year ago at a trade show in HK and worked with him in the trade show , despite the relative short project, I am impressed by Rob's experience and passion in Immersive media presentation know how and his hard working commitment. Look forward to work with him in upcoming projects in this part of the world.
Tony Ngai
Clark Wang
Project Manager at Bright Shadow Films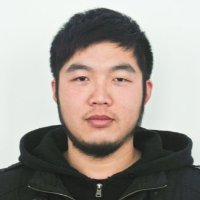 Robinson is a very experienced 3D&Video technology guy based in Beijing, he offered some very useful tips and info while I was working on another expo project, I would refer him as a "Tech" guy in China that everyone should know.
David Maas
Softmachine GmbH
I've had numerous opportunity to witness Robinson Steinke's capable and professional management style. He combines leadership qualities with solid technical knowledge and a sound understanding of pipeline issues to navigate production hurdles and keep a team together in tough moments.
Robinson also has a keen eye when it comes to understanding the implications of technological developments and anticipates their effect for both productions and end consumer – as is the case with his current ventures in bringing panorama projection technologies – particularly the dome format – to China.